Spell for a happy and prosperous Easter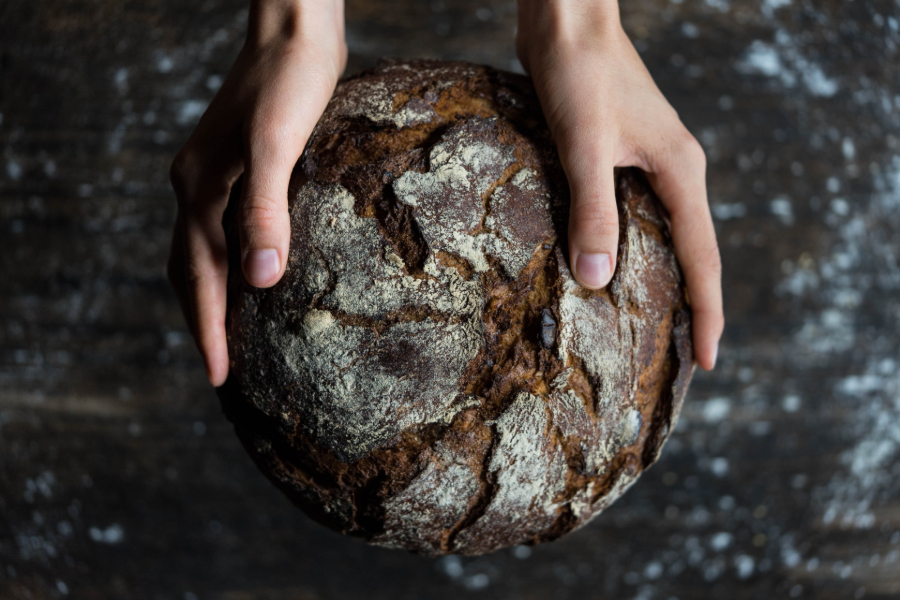 Easter is a period of renewal and rebirth. It's the ideal period to reflect and think about your growth and prosperity. Keep reading, for a spell for a happy and prosperous Easter.
Associated with Catholic rituals, the use of bread and wine can also be associated with more spiritual rituals. They have a fairly earthy character, being basic foods, historically important, which carry a strong symbolism.
As Easter is a period of renewal, of spiritual cleansing, it ends up being a good time to make new requests. Try to put this spell into practice, for a happy and prosperous festive season.
Spell for a happy Easter
You will need:
One white candle;
One candlestick or another object to place the candle on;
Red wine (a tablespoon);
A slice of homemade bread;
A white plate.
On Easter Sunday, in the morning or in the evening (as you prefer), light the white candle and place it on the candlestick or other object chosen for the purpose. Place the plate next to the candlestick and in there, the slice of bread. Soak the bread with the wine.
Let the candle burn until the end. If the conclusion of the spell happens in the following day, there is no problem. When the candle is finished burning and goes out, by itself, eat the bread soaked in wine.
This spell has its main focus in the search and the desire for prosperity, always keeping in mind the resumption and rebirth, so celebrated at this time of the year.
Suggested articles